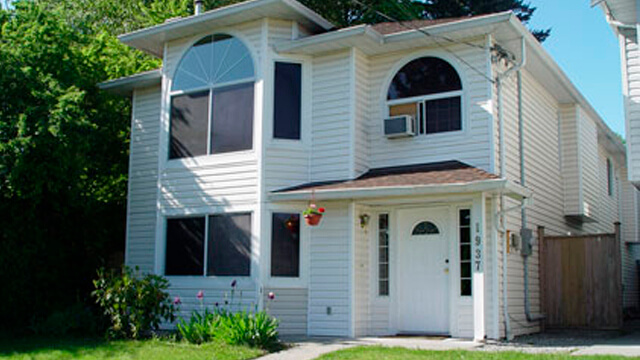 Prairie House
---
The History of Prairie House
Prairie House opened in Port Coquitlam as InnerVisions' second treatment centre. Following the structure of the original Miller House, Prairie quickly became a well-oiled recovery machine. It has been the flagship of all men's drug and alcohol treatment at InnerVisions for over a decade.
Past and present clients at Prairie House describe it as a clean and comfortable place where virtues of trust and pride are never overlooked by staff members or clients.
Prairie is composed of two buildings and contains an industrial kitchen, a house cook, staff offices, a large group therapy room, free weights for working out, open common areas, a TV room, and a large dining room among other amenities. Prairie House is also the location for weekly on-site appointments with addiction specialist doctors.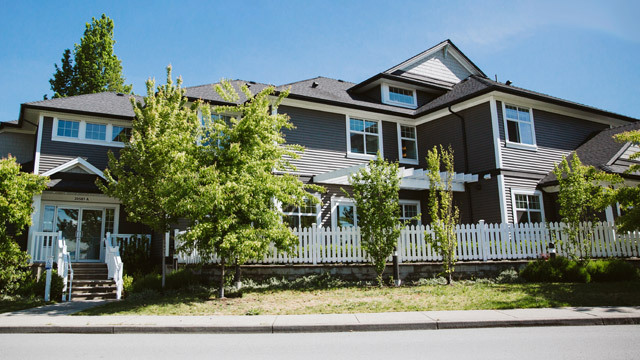 Miller House
---
The History of Miller House
Miller House opened its doors in 1991 when Billy and Kim managed to scrape together enough money for half a month's rent. It is the house where the founders of InnerVisions first saw their shared dream to create a safe place for addicts materialize.
In the summer of 2015, a state of the art facility was built in Maple Ridge and the program that originated in Coquitlam was moved.
Upon entrance you will find an industrial kitchen, a house cook, staff offices, a large group therapy room, open common areas, and a large dining room among other amenities.
Drug Detox for Men
Many factors impact the detox process.  Depending on the individual circumstances of each potential man, we may require a client to enter a detox facility prior to admission. For some addicts, the beginning of treatment is detox which is a controlled and medically supervised withdrawal from the drug.
No single approach to detox is guaranteed to be best for all addicts. Detox centres in Vancouver can sometimes provide the professional help and support needed for successful detox recovery.
What impacts the Detox Process
Depending on the drugs or substances that have been used, a client may not be required to detox prior to admission
If detox is medically indicated, then we can support the man through that process
If attending a detox facility is part of your recovery process, we highly recommend that you stay on our waitlist while you are at detox to continue the supportive relationship.
Once you have completed the detox phase, we can facilitate a transition straight from detox to our drug treatment facility.
Once you are at our drug treatment facility, you will have the opportunity to see addiction doctors during weekly clinics.
Below are some detox resources to help you on your journey.
BC Mental Health & Substance Use Services
What is Detox?
Detoxification or detox is the removal of toxic substances from the body. Additionally, it can refer to the period of withdrawal when a person's body works to reacclimatize to normal after sustained long-term use of an addictive substance.
Alcohol detox is not a treatment for alcoholism. After detoxification, other treatments must be undergone to deal with the underlying addiction that caused the alcohol use.
Drug or medicated detoxification protocols are used to reduce or relieve withdrawal symptoms while helping the addicted individual adjust to living without drug use. Drug detoxification is not meant to treat addiction but rather serve as an early step in long-term treatment. Detoxification may be achieved drug free or may use medications as an aspect of treatment.